Information
Explore Careers

Careers advice - job profiles, information and resources | National Careers Service

Luton Youth services (luton.gov.uk)
https://www.getmyfirstjob.co.uk

Each video is matched with labour market information – such as salary, qualifications and future employment
Free and simple to use, icould.com features over 1000 videos of people talking about their careers – explaining their job role, careers
icould.com
https://icould.com/buzz-quiz

Start – Explore (startprofile.com)
Create a personal profile to search for jobs and courses. This website connects to live labour market information and course data.

Prospects have got careers advice written by specialist professional advisers, as well as a range of tailored tools such as our career planner, which matches your skills and interests with job profiles to suit you.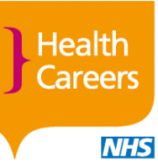 https://www.healthcareers.nhs.uk/
Search over 350 different NHS careers and everyone makes a difference to people's lives every day. You will also find real-life stories and films of those already working in health.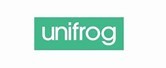 3153247 - Interests Profile - Student - Teacher - Unifrog
The universal destinations platform.
We help students compare every university course, every apprenticeship, and Further Education courses - then apply successfully.
We also empower teachers and counsellors to manage the progression process effectively.
Labour Market Information School Labour Market Information (semlep.com)