Our School
Headteacher's Welcome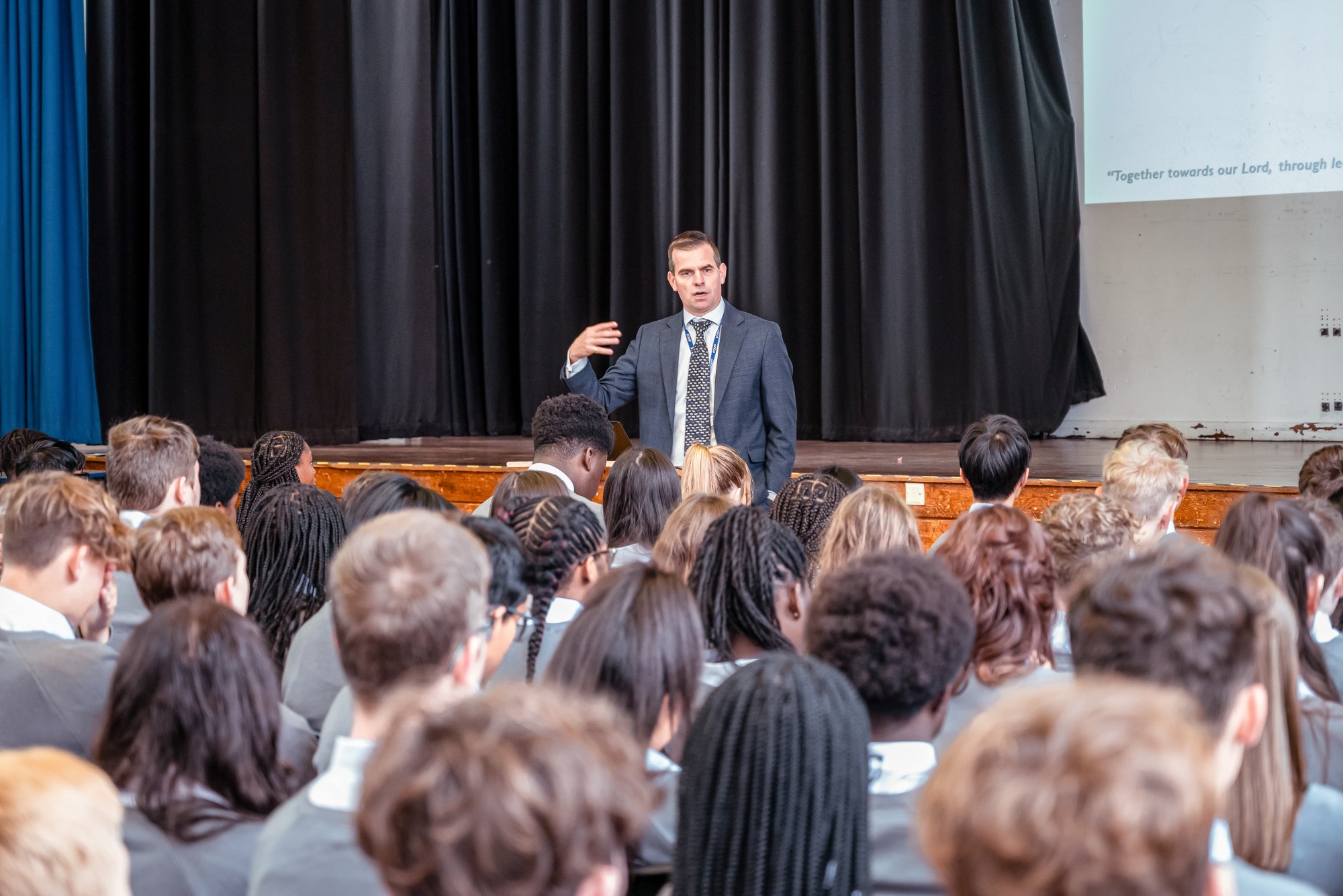 I am very proud to serve Cardinal Newman as Headteacher.  For over 50 years the school has served the community of Luton by providing an excellent environment for pupils to succeed academically and grow in their faith.  The school is founded on the Christian values expressed in the gospels: peace, truth, justice and love. These values underpin everything we do within the school and they unite us as a Christian community. We view each person as special and unique and our highly professional staff is dedicated to ensuring that every pupil fulfils their God given potential. Cardinal Newman Catholic School is a truly inclusive community and we celebrate our pupils' achievements, together with providing outstanding pastoral support.
Christ is at the centre of all we do, which is reflected in our mission statement "Together towards our Lord, through learning, love and faith".  The life and school journey that we are all on is rooted in Christ and this permeates all that we do.  The cornerstone of our high achievements is a dedicated and hardworking staff who are proud to work here.   Our staff want to do their best for all our children and strive for excellence in everything they do. 
Cardinal Newman is on a continuous journey of improvement and we place our children at the centre of all our decisions.  Our aim is simply to provide the best education in the country whilst ensuring that children feel safe, secure and happy. Each child is unique and deserves the best we can give them. 
Our thriving Sixth Form greatly enhances the character of the school. A large number of our Year 11 pupils continue their Sixth Form studies with us and this is a testament to the very positive pupil-teacher relationships which are established at Cardinal Newman. The curriculum is challenging and enriching, and the excellent results achieved by our pupils enables them to access some of the best universities, including Oxbridge. We also equip them with the skills and confidence to make a positive difference in their local communities and in the wider world. 
Academic standards and aspirations are high, but we also offer pupils the opportunity to participate in a wide variety of extra-curricular activities which develop their God given gifts and talents, together with their self-esteem and positive relationships. I encourage you to read our school newsletter to discover the wide range of opportunities available to our pupils and browse the website to gain a greater insight into our school community.
Andrew Bull
Headteacher